As the PR and Marketing director for JOVANI Fashions Ltd., Felicia assisted in the reshaping of the brand from a well known prom and evening line, to a multifaceted company specializing in women's evening apparel targeting a variety of special events. Since she started at JOVANI in the Fall of 2012, the company now includes collections in bridal, contemporary apparel and a more affordable special occasion collection. The New York based fashion house has expanded to over 2,000 retailers worldwide including major department stores like Saks Fifth Avenue, Nieman Marcus, Nordstroms and Harrods. In 2013, Jovani opened it's first franchise locations in Kuwait and Moscow, and in 2016 the JOVANI Flagship location opened in Los Angeles, California.
With JOVANI's continued growth, The PR and Marketing team's main focus is developing the brand and image of the company. From distributing press releases, celebrity and editorial placements, art direction for photo shoots and a high active engagement rate through their social media platforms, JOVANI PR is increasing brand awareness worldwide.
ABOUT JOVANI
JOVANI Fashions Ltd., was established in 1980. Based in the the heart of New York City's garment district, JOVANI is a manufacturer and wholesaler that produces its own designs, advertising and marketing. The internationally recognized brand is best known for making fashion-forward and classic designs that women all over the world admire. With the growth of the evening wear market, JOVANI has also continued to grow their collection to beyond just evening dresses, and now has a variety of collections that range from prom, its more affordable prom line JVN, mother of the bride, cocktail, contemporary and bridal. Because of the wide selection available, JOVANI is not just a one-time shopping experience. Instead, JOVANI continues to follow women through every major life experience.
FACTS
-JOVANI sells in over 2,000 stores worldwide, including Neiman Marcus, Harrods and 2 franchise locations in Kuwait and Russia.
-In 2014 JOVANI launched two brands, JVN and MASLAVI, and relaunched their bridal collection.
-In 2016, JOVANI opened it's retail location in West Hollywood.
SOCIAL MEDIA
Facebook +1 Million Twitter +45k Instagram +597k
BRANDING AND MARKETING
In 2014, JOVANI launched a massive branding campaign that not only solidified their presence as a luxury evening wear company, but helped define the versatility and strength of their collections.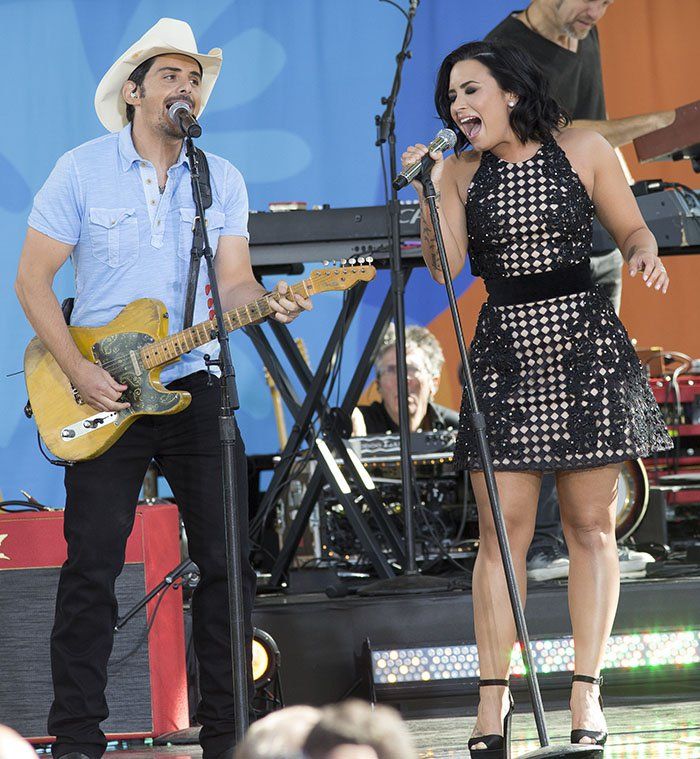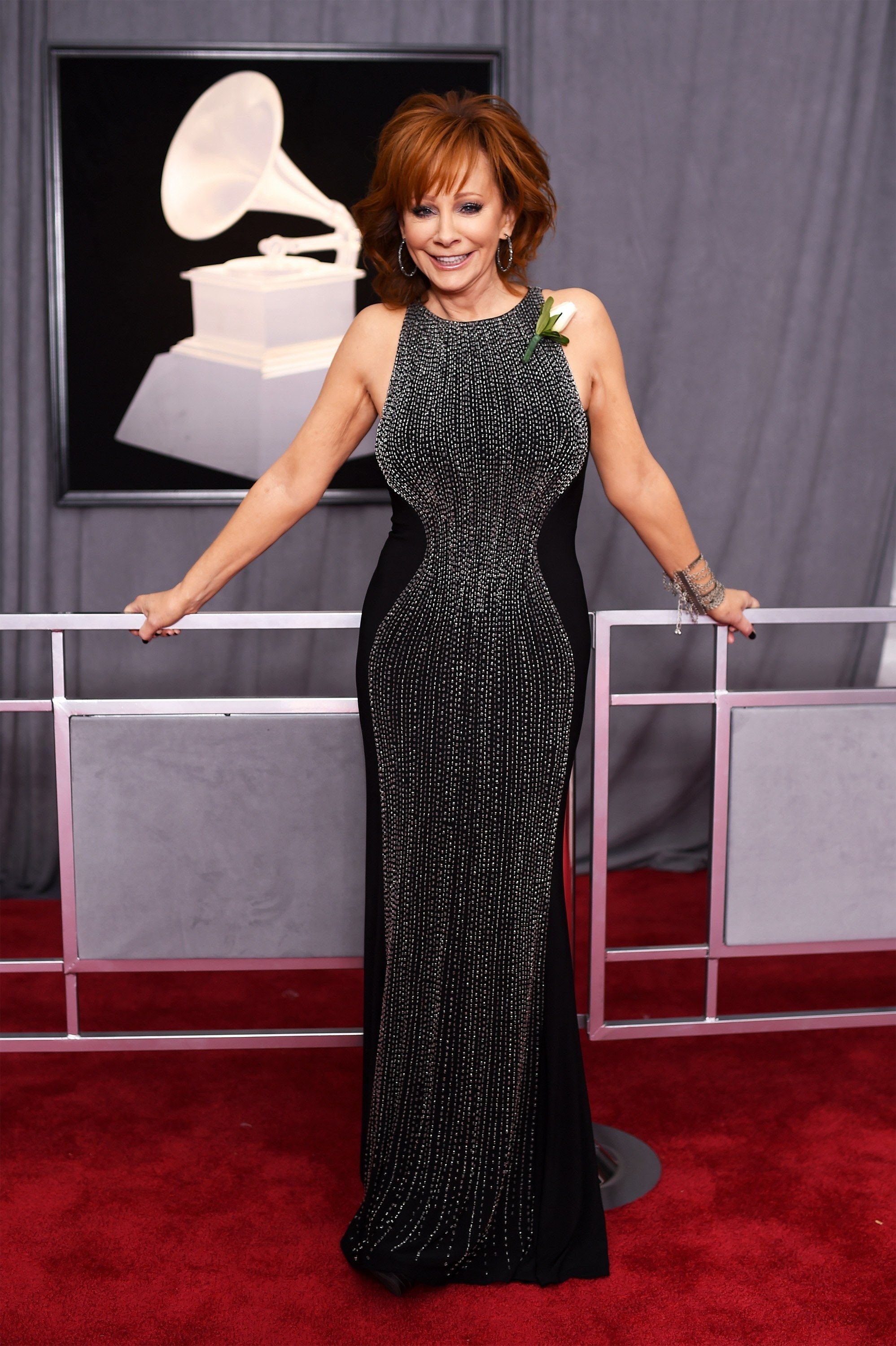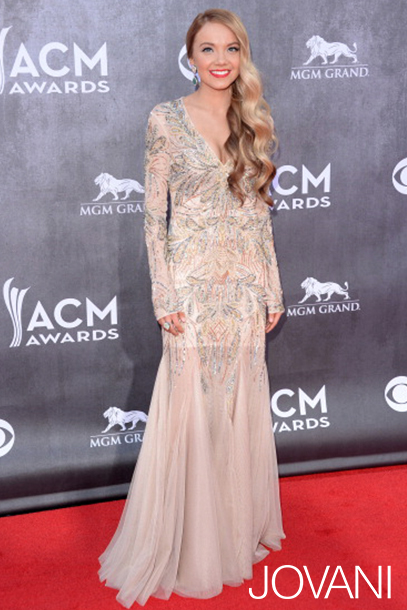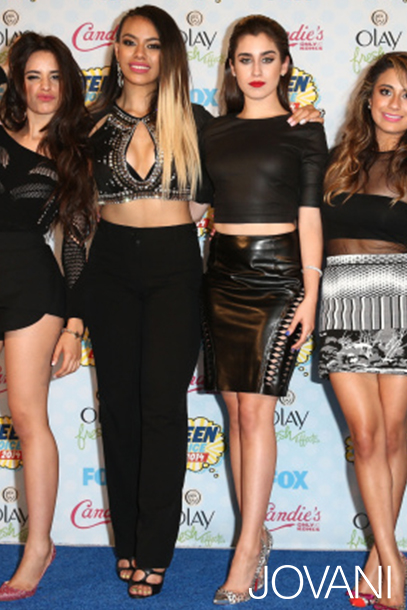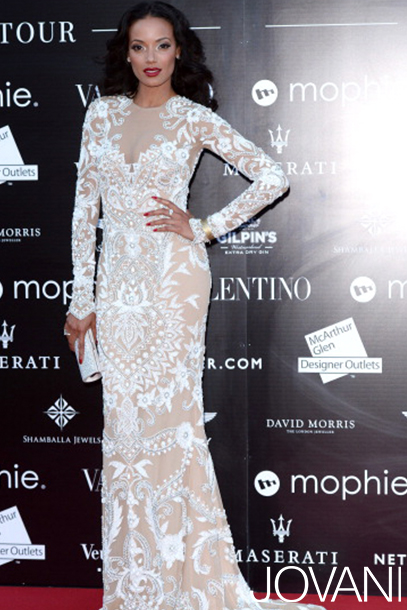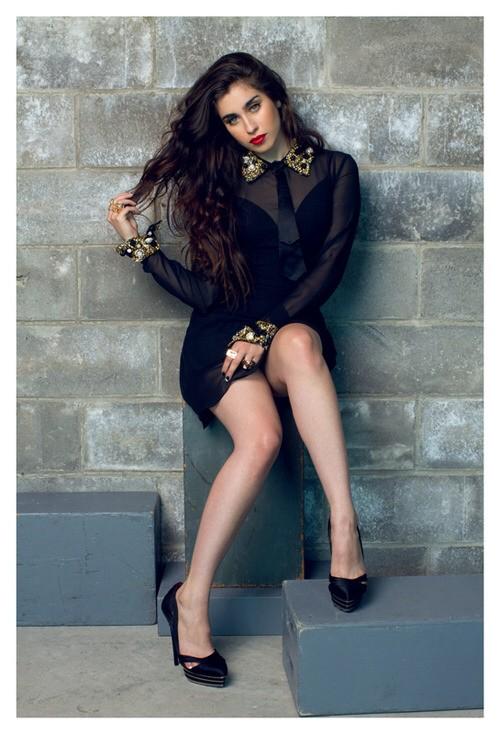 CELEBRITY PLACEMENTS AND ENDORSEMENTS
JOVANI has become a staple on red carpets with some of the biggest names in entertainment. From Academy Award winner Allison Janney to recording artist Ciara, the New York-based fashion house provides some of the most trendsetting styles for these big name stars.
NOTABLE CELEBRITIES IN JOVANI
Jennifer Hudson | Carrie Underwood | Allison Janney
Ciara | Tracee Ellis-Ross | Issa Rae | Demi Lovato
Laverne Cox | Julianne Hough | Ariel Winter | Meghan Trainor
Danielle Brooks | Debra Messing |Camila Cabello
Elizabeth Hurley | Eva Longoria | Neicy Nash
Prom 2014: Fifth Harmony & Michelle Phan
In 2014, JOVANI partnered with XFactor's Fifth Harmony and YouTube sensation Michelle Phan for their prom campaign. The collaboration included customized YouTube videos, advertising in Teen Vogue and Seventeen, a 350k distributed Jovani Magazine and a Prom Concert Giveaway.
JOVANI IT GIRL
JOVANI launched it's first ambassador program in the summer of 2015. The 'JOVANI IT GIRL' contest is an instagram based campaign that focused on pushing the JOVANI brand through millennial markets. Over the last 3 years, 10,000 young women from across the United States have applied and over 8,000 postings using the #JOVANIITGIRL hashtag are on Instagram. This initiative has allowed the JOVANI consumer an inside look into JOVANI and increased exposure of the brand. JOVANI has also awarded over $200,000 in JOVANI merchandise and another $45,000 in scholarships to ambassadors.
JOVANI LOS ANGELES FLAGSHIP
In 2016, JOVANI opened it's first US retail location in West Hollywood. JOVANI LA is a luxury boutique that provides private clients and stylists access to JOVANI's more exclusive signature designs. The grand opening of the store included celebrity guest, Olivia Culpo and actress Holland Roden.
INFLUENCER ENGAGEMENT
Since 2014, JOVANI has pushed for placements with both macro and micro influencers from across the country. So far in 2018, JOVANI has hosted 3 major influencer dedicated events that have brought the brand to the forefront of fashion. These collaborations, both paid and organic are an integral part of JOVANI's engagement on both a domestic and international scale.
NOTABLE INFLUENCERS COLLABORATING WITH JOVANI
Chriselle Lim | Carli Bybel | Bethany Mota
Madison Beer | Makeup By Shayla | Jessi Malay
Olivia Culpo | Patricia Bright | Alexis Ren
Kara Del Toro | Dorothy Wang | Mary Orton
Elizabeth Keene | Jenny Cipoletti | Erica Hoida
EDITORIAL PLACEMENTS
As an international company, JOVANI has had the privilege of getting coverage around the world. From InStyle to V Magazine, the evening wear brand is visible in today's biggest magazines. With the versatility of the JOVANI product, dresses from the prom collection to bridal has become highly coveted for placements.